I'd love to give you the Resource Advantage. Call me at 910-228-9545.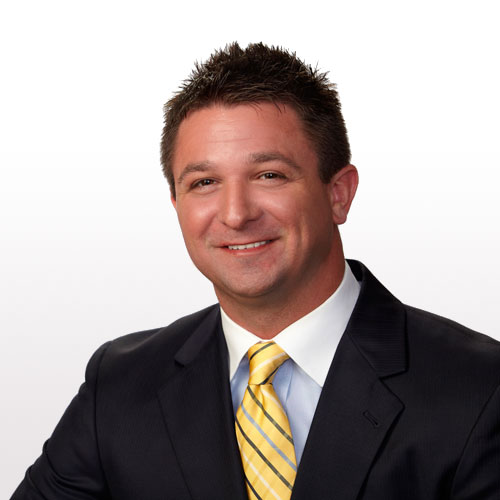 Ashley Hales is an award winning and highly successful mortgage banker with 16 years of experience in the fields of mortgage origination and mortgage planning. In April of 2014, Ashley received his Certified Mortgage Planning Specialist (CMPS) designation.  In November of 2015, Ashley received his Certified Divorce Lending Professional (CDLP) designation.  In February of 2019, Ashley received his Certified Veterans Loan Specialist (CVLS) designation.
Ashley and his beautiful wife Lorie have four children: Daughtry Reese, Carter Blake, Bailey Camryn, and Sawyer Brooks. In his spare time he enjoys surfing, fishing, spending time with his family and coaching his kids soccer teams.  Contact Ashley today and have him customize a mortgage plan that will put your mortgage to work for you!
1205 Culbreth Drive
Suite 101
Wilmington, NC 28405
NMLS# 83156
Licensed in SC, NC, VA
Driving Directions
Use our mortgage calculators to help you determine your monthly payments. Or contact me for an estimate.
Ashley and his team made my refinance easy with a great rate, simple process, and timely communication. The e-closing allowed me to electronically sign most of my documents while I drank coffee at home. All around, this was an outstanding experience with Ashley and Resource Financial Services.
LeslieAdams0
Mr. Hales was willing to listen and inform me of the step by step process. Available and willing to go the extra mile. Very experienced in his work and this helps in many ways. also if he did not know he was willing do what it took to find a answer.
ruthkentpresent
This was the second time my husband and I worked with Ashley to obtain a mortgage. He was great and helped us close on our new home super fast. He is quick to respond to questions and will walk you through the process. Highly recommend him!
zuser20140414120104340
Ashley Hales has helped us with home financing three times. He was in contact with us throughout the entire process making it easy and rewarding. We would never use another company for our home financing needs. He and his associates exercised the highest standards of professionalism and courtesy.
pebobalek
Ashley was super friendly from the first point of contact! The process for applying for the loan was very simple! All we had to do was provide the documents fill out a little information online and he did the rest! He event helped with finding insurance companies to create bids! I would highly recommend his services.
vreese0322
Ashley is very knowledgeable at what he does. He will tell you the best way possible to achieve your goal at home ownership. He answers phone calls and text messages immediately and he always kept us in the loop with what was going on during every step of the process from start to finish. He follows up and if anything arises, he lets you know in a timely manner. Ashley was very professional, very courteous and I would certainly recommend him to anyone that is attempting to secure a loan to purchase a home. I can honestly say that I never questioned his work ethic and I would absolutely use his services again if ever needed.
zuser20170912140215103
Ashley made the whole financing process easy. Always super fast to respond to any emails and texts. Always transparent about what was happening with the loan, and kept his word throughout. We would use him again in a heartbeat!
brettsellars
If I could give Ashley 10 stars, I would! As a seasoned and experienced mortgage lender, Ashley made the process so easy and smooth for us. Having purchased many homes in the past, we can speak from first-hand experience that not all mortgage qualification experiences are the same. Ashley tells you upfront what it is going to take to get into the home of your dreams. He keeps his promises and delivers exceptional customer service. He is very knowledgeable of all mortgage products and knows which one would best fit your needs. And, he is highly competitive with his rates and fees. I would highly recommend Ashley to anyone who is looking to finance a home or refinance their existing mortgage.
StephFesselRealtor
I cannot say enough about the great experience we had with Ashley. He was professional, friendly, courteous, prompt, thorough, flexible and extremely diligent. from our very first interaction with Ashley, I knew this was going to be a pleasure; as much a pleasure as the mortgage application can be :-). Ashley was helpful and guided us every step of the way. This was far from our first mortgage application but it was our first in North Carolina and he helped us every step of the way. we applied for a VA loan and it had been years since I had even seen my VA Lotter of Eligibility and Ashley helped take care of everything, guiding me through the process, helping me secure it quickly. He was very clear in the documentation requests and supremely responsive when we had any questions. He is a tireless worker and I often found myself exchanging emails with him REALTIME in the late evening and or wee hours of the morning. we could not ask for a better, more straightforward mortgage application process and I would most highly recommend him. I absolutely would/will use him again WITHOUT shopping around; yes, he was that good. Thank you Ashley!
JSOMPLASKY
Ashley was very knowledgeable and easy to work with. He let us know what he needed from us and he efficiently took care of the rest. Everything was completed on time.
user2973753
Thank You for Allowing Me to Give You the Resource Advantage
Can I ask you a friendly favor?
I'd Truly Appreciate Your Referral
It's been my pleasure helping you with your home financing. I'm here to be your "lender for life," helping you in the future with any mortgage questions or needs. Do you know others who could also use my help? Someone from work, your neighborhood or the kid's school? Has a friend or family member mentioned wanting to move or refinance recently? If so, please leave their name(s) below and I will call to introduce myself and let them know what I can do to help them. I promise to give them my personal best!